| | | | |
| --- | --- | --- | --- |
| Self Central Selected as Finalist for 2007 Meffy Award | | | |
Written by Administrator
May 22, 2007 at 03:04 PM
MEF (Mobile Entertainment Forum) have shortlisted Mowave's Self Central service on Vodafone New Zealand as a finalist in the 'Communities & User Generated Content' category of the prestigious 2007 Meffy Awards (in association with Nokia).
The Meffys are widely considered the mobile industry's official benchmark for measuring success and rewarding innovation. Judged by independent experts and analysts, each year the awards honour the most influential players and dynamic companies from around the world. This year marked a record number of entries from companies in over 20 countries spanning four continents.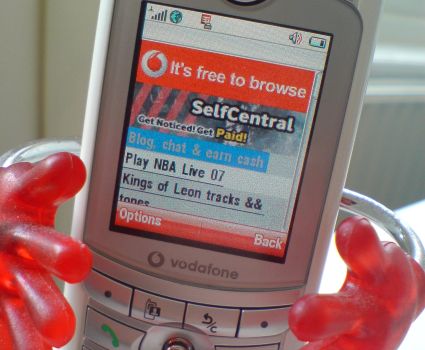 Self Central UGC Communities video download.
Mowave and Vodafone New Zealand launched Self Central on Vodafone Live! in December 2006. The service was an immediate success, registering over 4 page views per Vodafone subcriber and nearly doubling the traffic on the Vodafone Live! portal in only its second full month of operation.
Self Central is a mobile community that allows users to create a mobile room and upload images, video and audio to this personal space. Other users can access the room and download multimedia content, sign a

guest book, or invite the room owner to chat. Users who set up rooms can also personalize them with banners, icons, slogans, blogs and more. Top content is also selected and presented in a variety of content categories for easy discovery and downloading.
The platform also lets users earn from their rooms, adding credit on their monthly phone bill for any downloads of content they have placed on the service.
Self Central adheres to the strictest vetting policies in the industry and all content that goes up on the service is pre-vetted by a highly-trained team of monitors.

Last Updated ( May 25, 2007 at 04:16 PM )